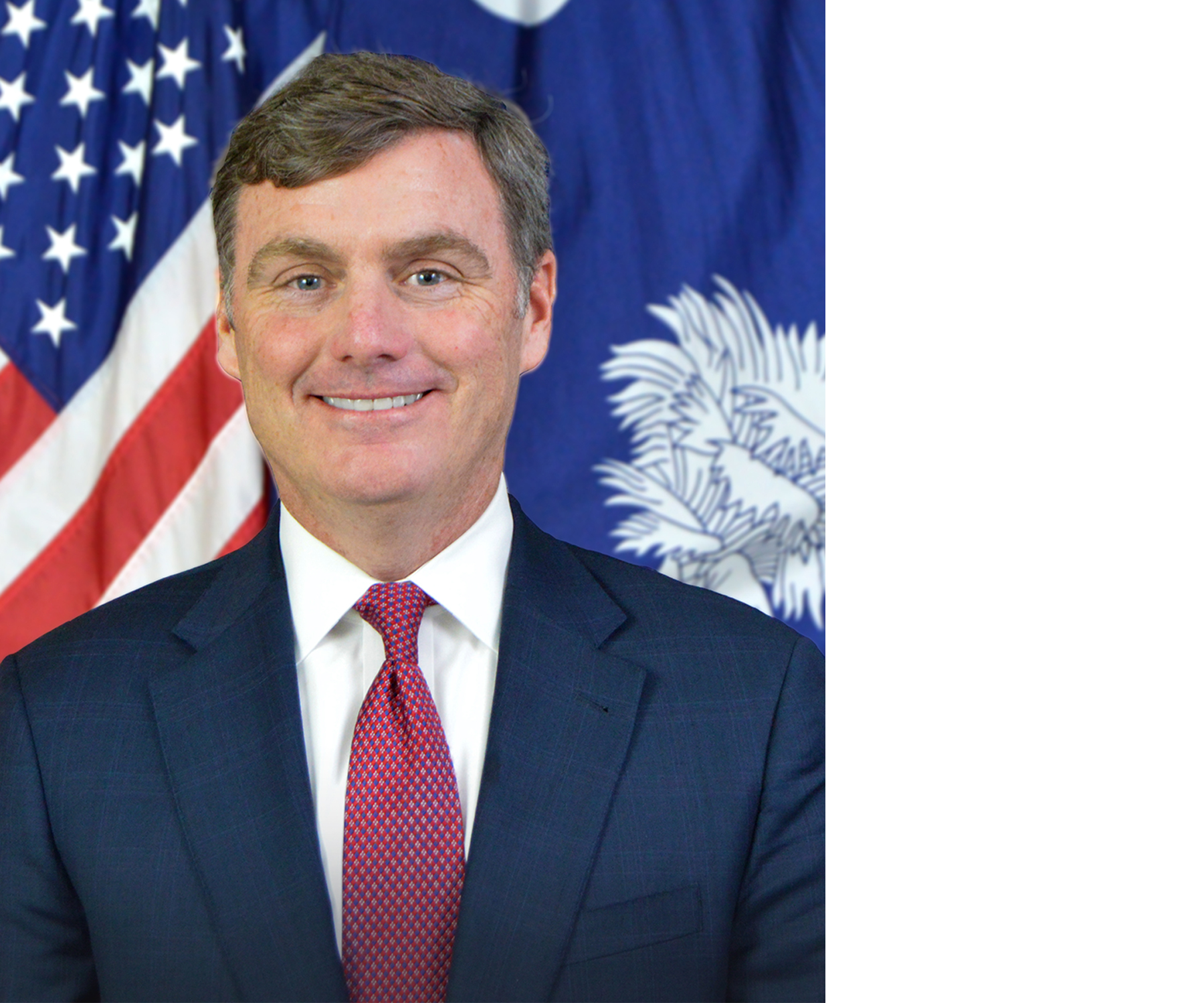 Bryan P. Stirling is Director of the S.C. Department of Corrections. 
He leads a department of more than 4,000 employees who care for 16,000 inmates in 21 prisons. 
Since being confirmed in 2014, Stirling has worked to create a systemic reentry and training focus for all custody levels, which has led South Carolina to have the lowest recidivism rate in the country. 
He has also worked with legislative leaders to raise salaries for employees across the board. Some officer starting salaries are now doubled from when he took office. 
In 2022, Stirling received the Tom Clements Award from the CLA. The nomination said Stirling has made "courageous, innovative and systemic changes" after inheriting an agency that ranked in the bottom five nationally in funding. 
Prior to SCDC, Stirling served as chief of staff for Gov. Nikki Haley and Deputy Attorney General for South Carolina. A Boston native, he graduated from the University of South Carolina in 1991 and USC's law school in 1996. 


Joel Anderson is Deputy Director for Operations at the S.C. Department of Corrections. He leads operations for security, maintenance and food service for all of South Carolina's 21 prisons.

A native of South Texas, Anderson spent 1978-1996 rising through the ranks from correctional officer to major at the Texas Department of Corrections.  

From 1996-1999, he worked at SCDC as Executive Assistant to the Director for Inmate Work Programs and Director of Agriculture and Food Service.

In 1999 he accepted the position of Bureau Chief of Food Services with Florida Department of Corrections and later promoted to Deputy Director of Administration.

Anderson returned to SCDC in 2004 and has held a variety of leadership positions including warden of several prisons, Director of Support Services, Assistant Deputy Director of Programs and Services, Director of External Security for Operations and Interim Deputy Director for Operations.

Anderson was named Deputy Director for Operations in 2019.

Salley Elliott is Deputy Director of Legal and Compliance for the S.C. Department of Corrections.  Elliott has an undergraduate degree from the University of South Carolina and a Juris Doctorate from the University of South Carolina School of Law.

Prior to joining SCDC, Elliott served for approximately thirty years as an attorney and attorney supervisor for the South Carolina Attorney General's Office.

She has also served as Chief Staff Attorney for the South Carolina Court of Appeals, attorney for Palmetto Legal Services, and Research Editor for Alston Wilkes Advocacy for Youth. The focus of her over 44 of public legal service has been in criminal appellate, post-conviction, and corrections law.

She is a member of the South Carolina Bar, the U.S. District Court of South Carolina, the U. S. Court of Appeals for the Fourth Circuit, and the United States Supreme Court. She is the recipient of the Ernest F. Hollings Award for Excellence in State Prosecution and the S.C. Attorney General's Award for Excellence. 

Elliott has served in her current role since 2015.

Jake Gadsden, Jr., is the Deputy Director for Programs, Reentry and Rehabilitative Services for the S.C. Department of Corrections.

Gadsden earned a bachelor's degree in Criminal Justice from the University of South Carolina and completed the Harvard University School of Government Tier Management Training program.

He began his professional career in juvenile corrections for the state of South Carolina more than 35 years ago. In 1984, he went to work for the Massachusetts Department of Corrections as a superintendent and warden.

Gadsden began working with the Rhode Island Department of Corrections in 1997 where he served as warden, Assistant Director of Institutions and Operations Deputy Director.

In 2019, he began at the S.C. Department of Corrections where he served as a warden and before moving to his current role as Deputy Director for Programs, Reentry and Rehabilitative Services.

Frank Kelley is the Inspector General for the S.C. Department of Corrections.  Kelley has more than 29 years of experience in law enforcement, including 25 years with the U.S. Secret Service and 3.5 years with the Rock Hill Police Department. 

Throughout his tenure with the Secret Service, Kelley served in numerous roles, including in the Asset Forfeiture Division and as a Supervisory Special Agent in the Columbia, S.C., field office. There he worked with the S.C. Electronic Crimes Task Force, which has ranked number one in nationwide production for the last several years. 

Additionally, Kelley served with the Presidential Protective Division and as the Assistant Attache' in Montreal, Quebec.

Prior to his work with the Secret Service, Kelley served with the Rock Hill Police Department as a Police Officer and Narcotics Investigator. Kelley began his current role at the S.C. Department of Corrections in October 2022. 

Dr. Chris Kunkle is Deputy Director for Behavioral Health Services at the S.C. Department of Corrections. He is a Clinical and Forensic Psychologist with over 25 years of experience in Law Enforcement and Forensic Mental Health.

Dr. Kunkle holds a Doctorate in Clinical Psychology, Masters degrees in both Forensic Psychology and Clinical Psychology, and a Bachelors degree in Chemistry and Forensic Science. Dr. Kunkle is the former Director of the NY Civil Commitment program for sexually violent offenders.

He has also served as a consultant to several other state governments and court systems on the operation of secure and forensic mental health treatment facilities, is recognized as an expert in forensic psychology, and winner of numerous awards.

He has published research on violence risk assessment and mental illness, and his efforts in the areas of violence risk assessment and offender treatment have been recognized by the Office of the New York State Attorney General. Dr. Kunkle has served at SCDC in his current role since 2020. 

Jessica Lovelace is Deputy Director for Human Resources and Procurement at the S.C. Department of Corrections.

She leads recruiting, benefits, compensation, employee relations and procurement functions for the agency.

Lovelace has served in a variety of roles in state government, including Human Resources Director of the Lieutenant Governor's Office and constituent services coordinator for the S.C. Governor's office.

From 2008-2015, she worked in human resources in the private sector in high precision, automotive manufacturing. Lovelace graduated from Presbyterian College, where she earned a Bachelor of Arts degree in history.

Daniel Mullins is the Medical Services Administrator for the S.C. Department of Corrections.  Mullins is the Chief Medical Administrator for the agency, with a focus on effectiveness, efficiency and top-notch patient care.

Mullins began his career as a staff nurse at Camille Graham Correctional Center in 2012.  He advanced through nursing management and took on key leadership roles in core medical facilities, including Head Nurse and Health Care Authority at Kirkland Correctional Institution.

He has been instrumental in the expansion of medical care services within the acute care infirmary and in the development of multiple specialty behavioral health units.

In 2017, he established a HealthIT and Informatics division, leading the successful implementation of an EMR and integration of other health solutions.

Mullins is native South Carolinian and a graduate of the University of South Carolina.

Tom M. Osmer, Jr. was hired to serve as the Deputy Director for Administration in 2014.

Prior to joining SCDC, Mr. Osmer served as the Director of Finance for the South Carolina Attorney General's Office under the Administrations of Attorney General Charles Condon, Governor Henry D. McMaster and Attorney General Alan M. Wilson.

Mr. Osmer has worked for several agencies in the State of South Carolina since 1989, including the SC Comptroller General's Office and the Department of Public Safety.